We Care About Nature
The textile industry has major effects on the environment. This is the harmful results of fast fashion and throwaway clothing.
We are passionate about creating more sustainable ways of producing and creating sustainable garments so we have opted to use recycled materials. We produce less products—but better quality.
Conscious fashion for environmental change 
Nature is at the heart of who we are, creating eco from our fabrics to our hardware, creating eco from our SEAQUAL® YARN to our hardware.
Our swimsuits are entirely made using light and comfortable material made from recycled plastic bottles (including the lining).
The zippers are made from recycled materials, and are then recycled once more.
Even the labels are made of organic cotton.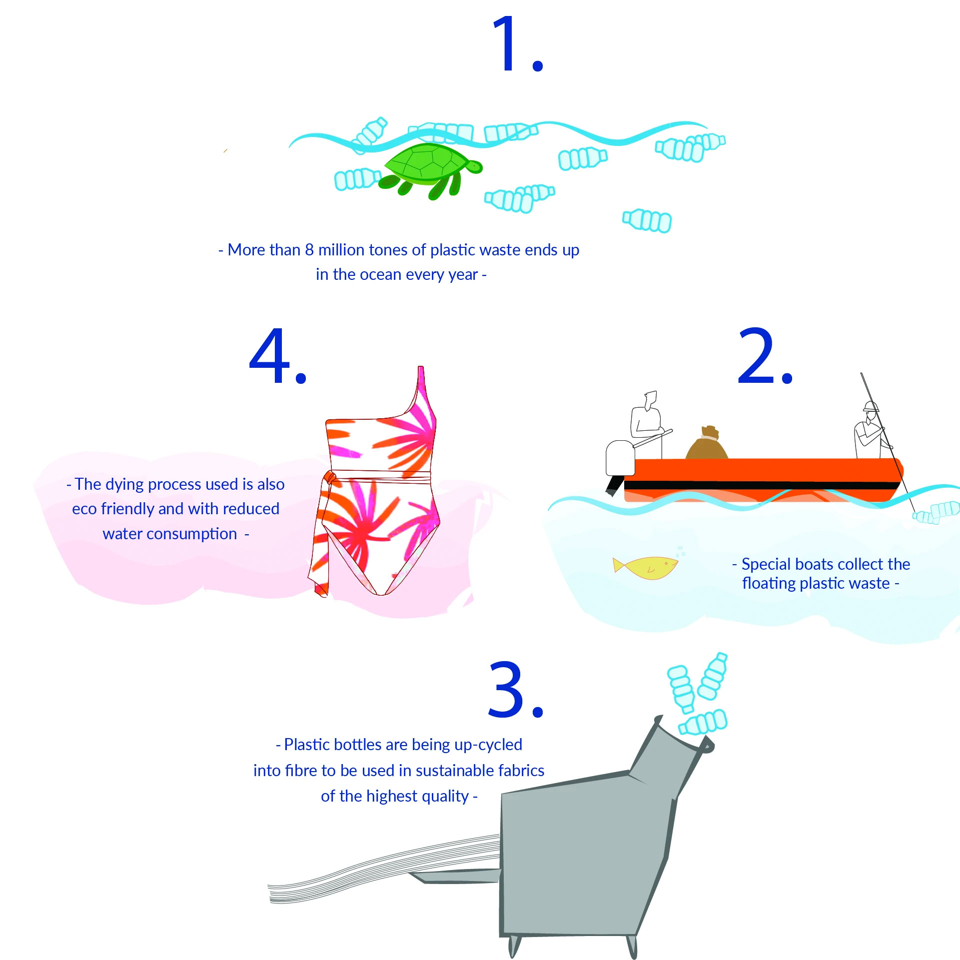 For boutiques, Aima Dora eco swimwear provides labels made from recycled cardboard.
The packaging sleeves are made in the same material as your bathing suit to avoid the use of plastic.
Aima Dora eco swimwear continues to seek the most eco-friendly solutions to produce the swimwear, the supply of sustainable raw materials and the shipment. 
About 30% of the purchased material isn't actually used during the production process. In fact, it ends up in landfills during the cutting phase.
At Aima Dora we don't discard the material.
Instead, we recycle it by working in collaboration with a number of organisations in Madagascar. The waste is then transformed into pillows, rugs and even fabric pet toys… All made for the local population to use.
From thrown to sewn, creating swimwear for our customers and textiles for the community. 
the confidence of eco - responsibility 
our sequal fabrics and zips are certified by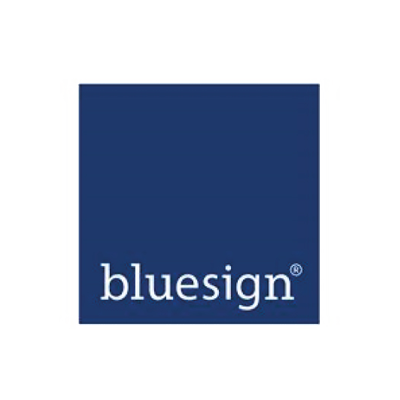 Aima Dora zippers are produced in Bluesign® certified factories. Bluesign® guarantees the highest degree of safety for the customer, manufacturing with the lowest possible impact on people and the environment, with a responsible use of resources.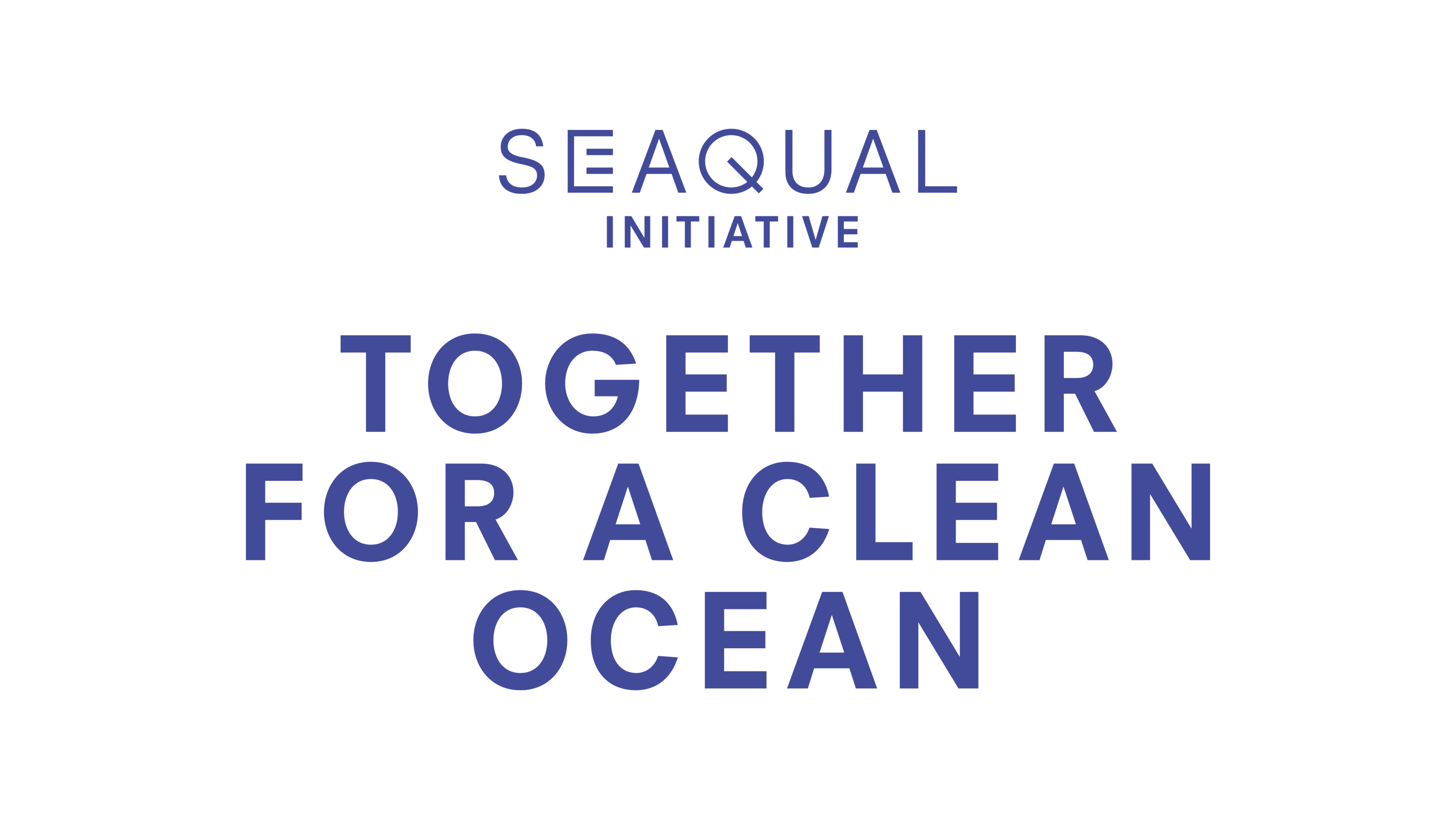 100% recycled polyester yarn made from recycled materials including discarded plastic bottles and plastic captured from the sea, contributing to the preservation of natural resources and the reduction of waste in the planet's water.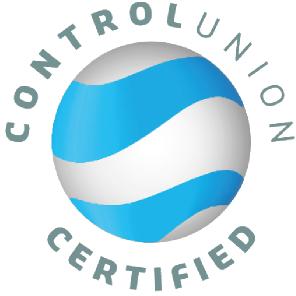 This certificate guarantees the highest degree of safety for the customer, manufacturing with responsible use of resources and the lowest possible impact on people and the environment, animal welfare issues and compliance with all complex social issues such as child labour and workers' wage, benefits as well as health and safety.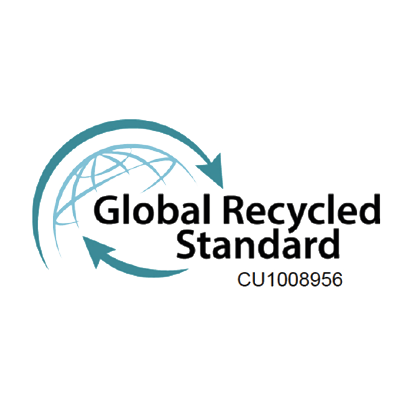 All of the recycled yarns we use are GRS (Global Recycle Standard) certified. GRS is an international, voluntary product standard that sets requirements for third-party certification of recycled content, chain of custody, social and ecological practices and chemical restrictions.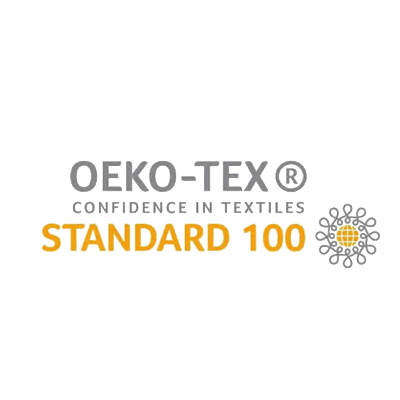 Our material supplier is certified free of harmful chemicals and is safe for human use. To attain Oeko-Tex Standard 100 certification, the fabric has been tested and certified to be free from harmful levels of more than 100 substances known to be harmful to human health. Factories are re-audited every year in order to receive a new certificate. We are proud that Aima Dora is not only stylish and sustainable, but safe as well.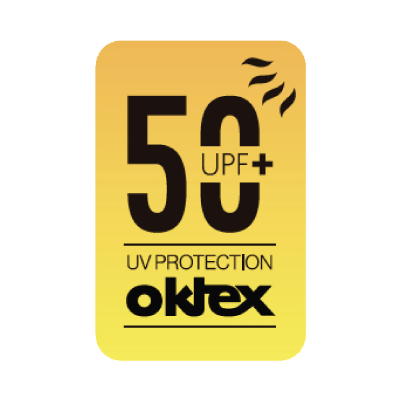 50+ Ultraviolet Protection
Fabric blocks 98 percent of the sun's rays and allows two percent (1/50th) to penetrate, thus reducing your exposure risk significantly.
Our dream is for our swimsuits to have more than one life… You give new life to your swimsuit when you wear it beyond the beach, but also when you decide to part with it.
Asking you to return it to us would only rack up the item's carbon footprint, particularly as it gets shipped unnecessarily.
We strongly encourage you to drop your items off at your nearest textile collection bank so they can be recycled.
In return we will happily reward you with a future discount on a replacement piece.
Recycle, reuse, reduce, reward.