About
We Believe in Being Active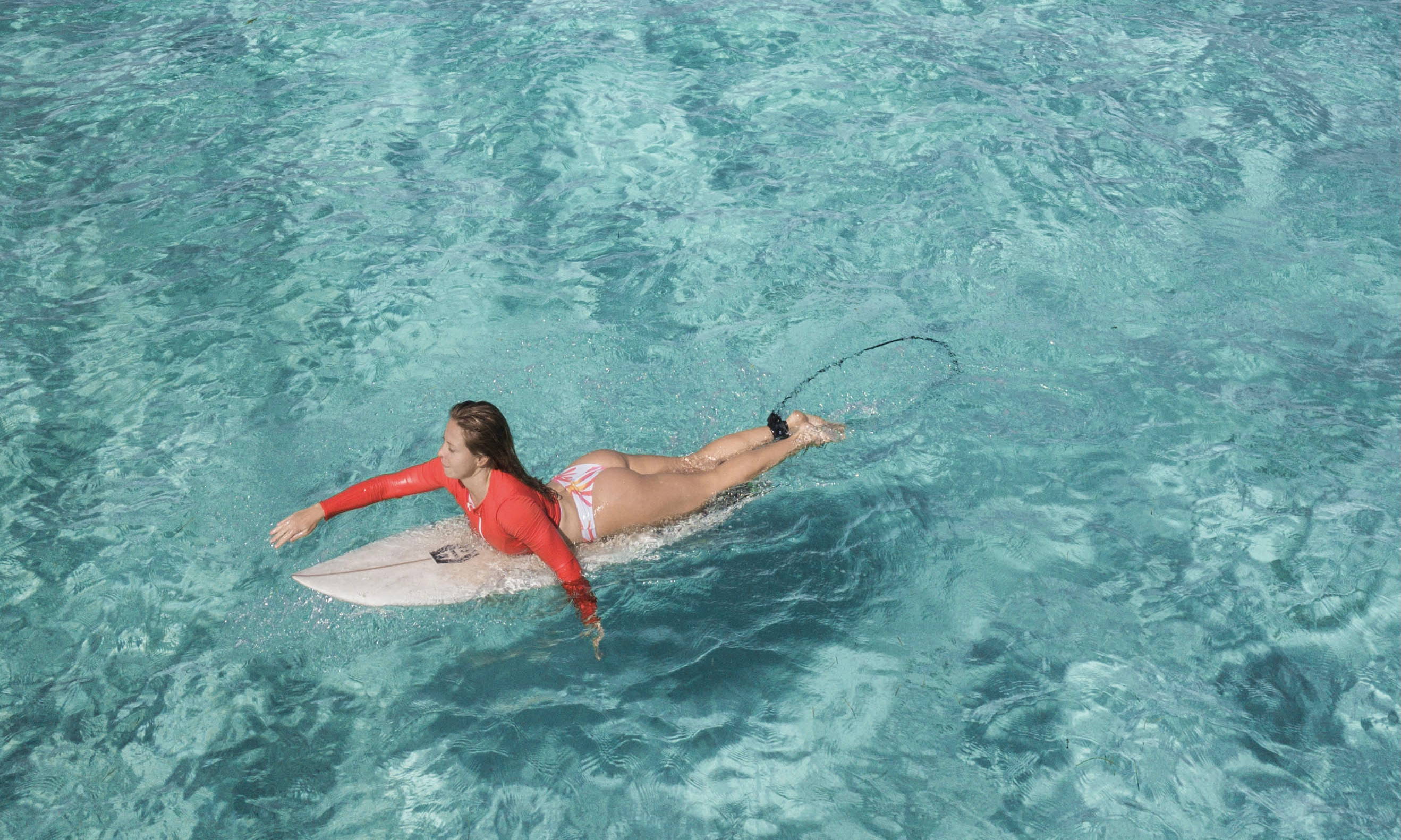 Aima Dora is about swimwear that isn't just for sunbathing on the beach but that can be worn actively in everyday life.  We wanted to create pieces that women could be as comfortable wearing swimming in the water as they could on a stand-up paddleboard or in Peaceful Warrior pose.
We specialise in swimwear separates that are stylish but also sustainable.  That can be dressed down for diving deep or dressed up to take you from beach to bar with a shirt casually overlaid for après-active chic and a glass of something chilled.  Multi-functionality has always been a focus.
We Believe in Environmental Activism
At the heart of Aima Dora is a desire to buy better, and essentially to be better.  
We believe in slow fashion, sustainability, responsibility and community.  
Our swimwear contains zero plastic with even our labels made from cotton and recycled paper.
 We use the offcuts from our swimwear to create rugs for children's education or to give to the people of Madagascar, where one of our factories is located. 
Our ultimate aim is to create and contribute to a circular economy.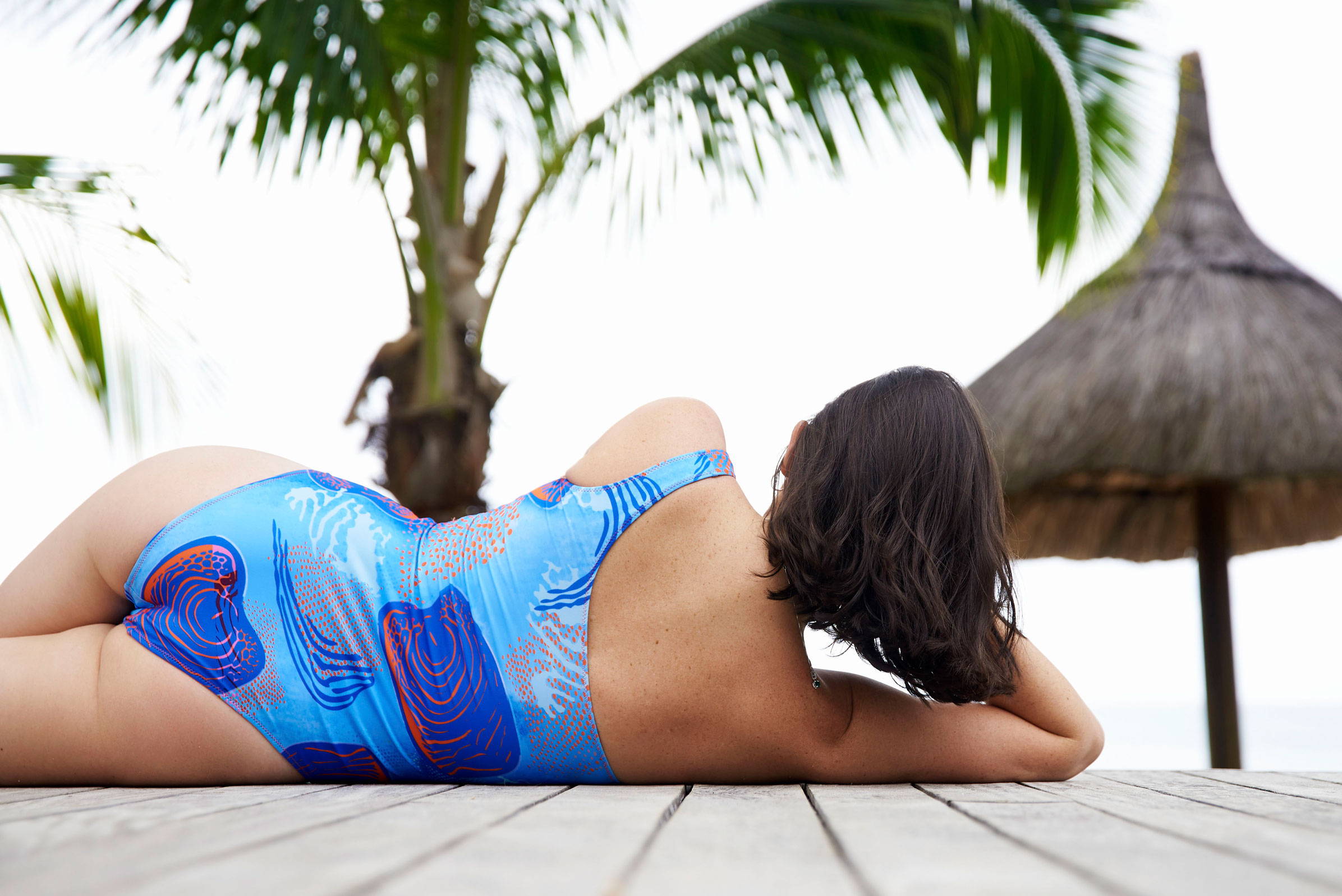 Wearing Our Heart on Our Halter
Our designs are created with Seaqual fabrics, made from up-cycled ocean waste.  
Your purchase aids in the fight against plastic pollution, bringing a whole new meaning to style conscious, sustainability is at the heart of all that we do.
Meet Alma, Owner & Ocean Ambassador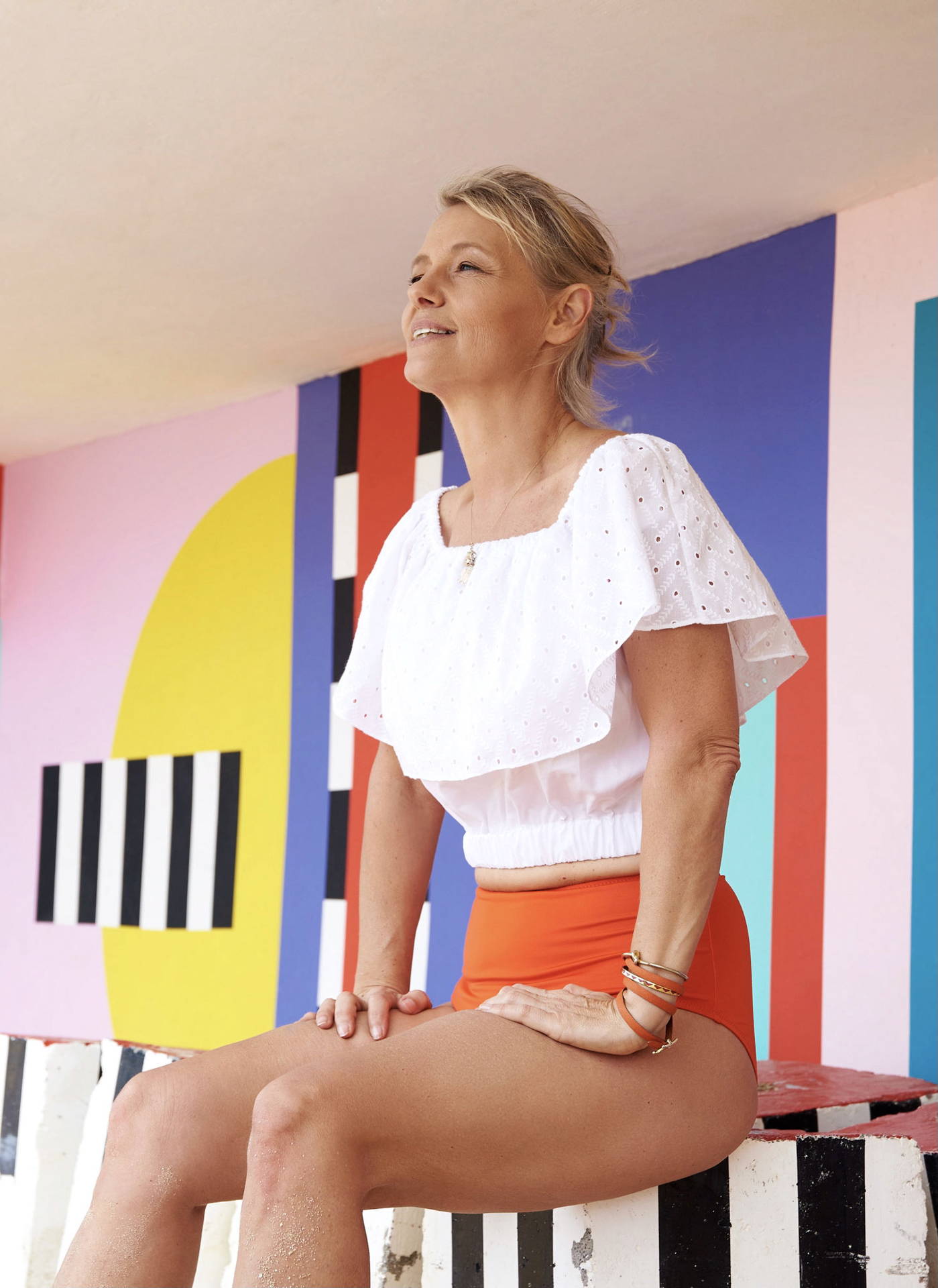 Life wasn't always like this,
I've gone from a world of high heels and high fashion to becoming a barefoot beach wanderer.  And it's wonderful.
I am a gypsy at heart.  I love travelling, embracing change and seeking adventure.  You'll find me soaking up the sunset, exploring the mountains or the canyons, cooking for friends or camping.  I adore nature and the feeling of freedom, shaking off the 9-5 and living my life according to the tides.
I'm so passionate about the work that we do, the women we design our swimwear for and the change that we are making collectively, with the help of our customers.
It's a world away from the luxury fashion life I used to lead, it's a slower pace and a chance to make a greater impact - a simpler life but with greater purpose.  I always knew I would have my own label one day but I thought it would be cashmere.  Looking back now it is so clear that it would always have been swimwear.  The ocean is such an important part of who I am and I have a deep reverence and respect for the environment.
From Little Black Dress to Bold Bright Bikini
Colour is a massive part of what we do at Aima Dora.  Coming from a background of luxury fashion, it always surprised me how little colour there was.  When I started my label I took inspiration from the nature around me, the 7 different hues of the Mauritian earth, the blues and greens from the colours of the ocean, the glimmers of the fish that dart beneath the waves and the vibrant flowers that can be found on the island.  I promised myself I would create a slice of tropical life for every woman to experience.  
Our swimwear is not just about looking good, it's about feeling good and doing good.
We believe in slow fashion, reducing our impact on the environment and protecting the planet.
We believe in creating fair working conditions and respecting our people, creating ethical practices and focusing on the environment as a priority.
We believe in creating a difference and changing the landscape for consumers, sharing stories of sustainability and creating a more conscious community.
We design swimwear that is wearable and isn't just for fashion but for fitness and lifestyle.  Our pieces can be mixed and matched, dressed up or down and worn in different ways.
We believe in making Aima Dora achievable for every woman.  We promote impact before profit, making our swimwear as affordable as possible for our customers.
We believe in the power of colour and how it uplifts and inspires.  We want to spread colour and tropical inspiration worldwide so that everyone can live bolder and brighter, choosing a life that they love.